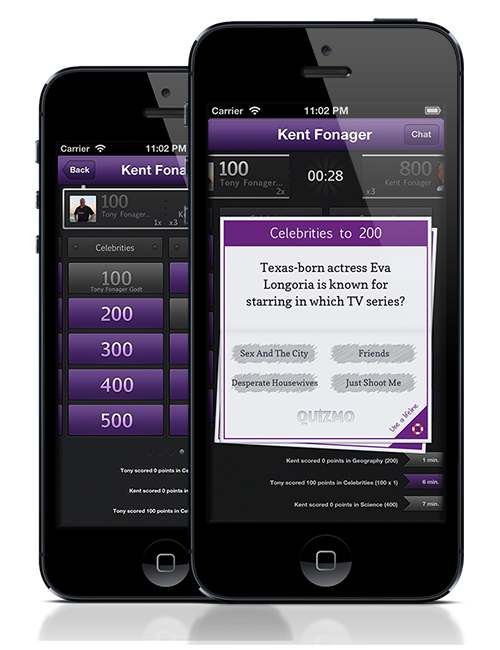 Quiz against your friends in this brain teasing trivia multiplayer quiz!


Play against your opponent in 5 categories.
Each category contains 5 questions from easy to hard.
Thousands of questions, divided into user selectable categories.
Integration with Facebook - quiz against your Facebook friends.
Use lifelines to beat the hard questions.
Friends lists, add friends from addressbook or Facebook.